Back in 2002, couple Bill and Lana entered into the Jack 
Daniel's World Championship Barbecue competition. 
Using their own unique recipe, they won against all 
others. Since then, they started a family run business. 
With their passion for creating great tasting products, 
they have expanded their product line into various 
sauces and seasonings. Today, Wee Willy's remains as a 
family business operating in Minnesota. From the 
beginning, they have focused on using only the 
freshest ingredients and a smaller list of ingredients 
than their competitors.
Opportunity against the competition

The majority of Salsas on grocery shelves have more 
than 10 ingredients including light syrup, filtered 
water, and natural flavors. Wee Willy's salsa has only 9 
ingredients, with no strange additives.
Unlike the other Salsas, Wee Willy's is a local family run 
business that operates in Minnesota and values close 
customer relationships.
Looking at the shelves, it seems that most of them 
have a traditional Mexican style salsa branding. Using 
certain imagery such as a Sun, sombrero, and Spanish 
words. Wee Willy's stands for a simpler family style 
salsa.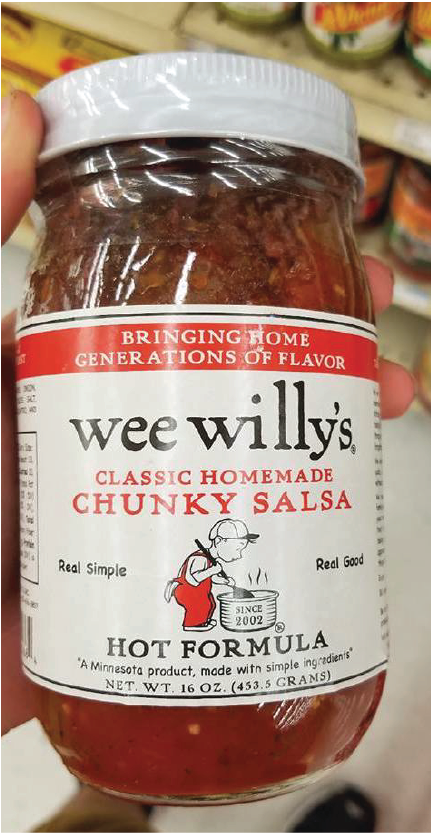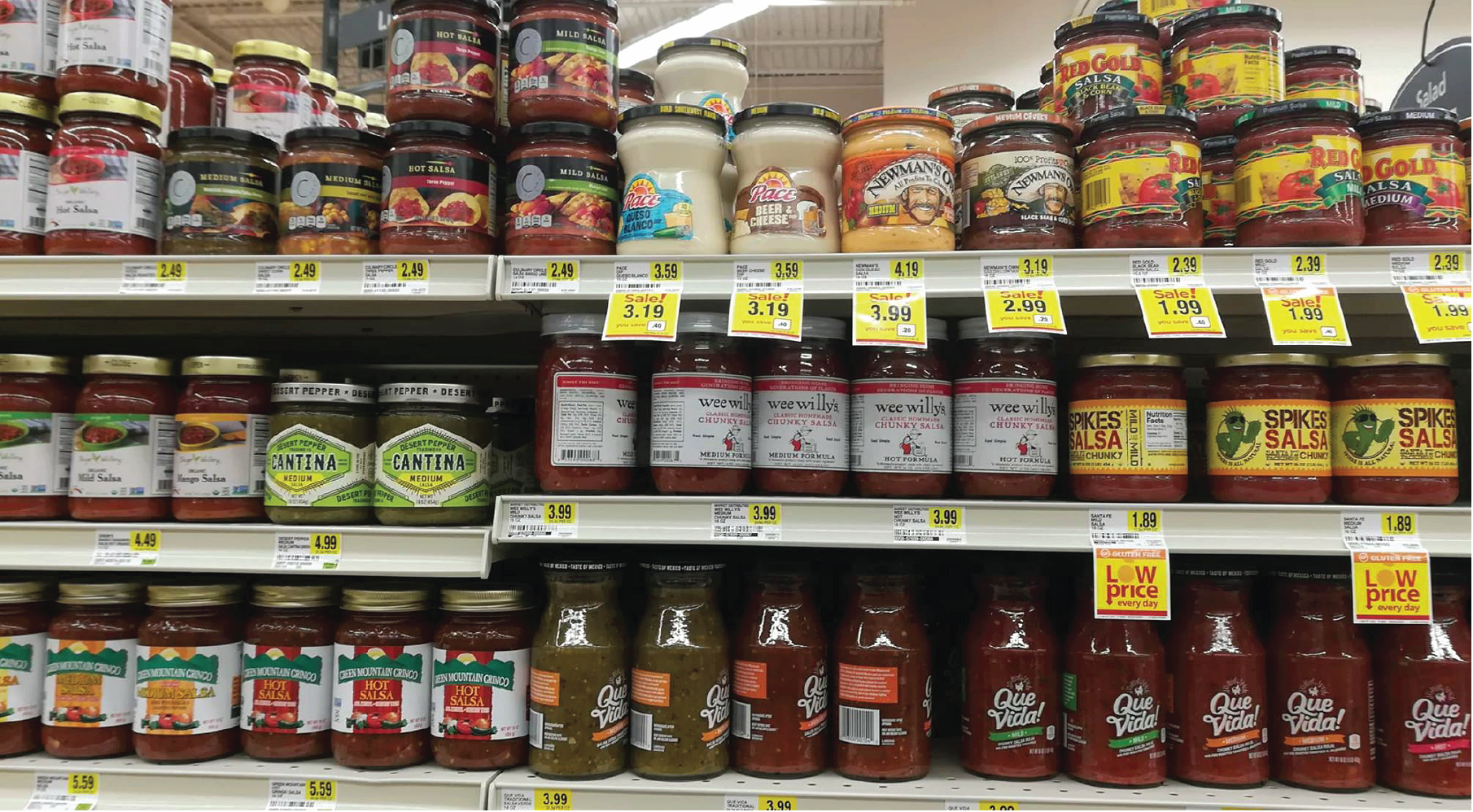 Wee Willy's brand has a lot of potential with their healthier product with a much different style of recipe. However, their packaging does very little to communicate that to consumers and they are less likely to reach for their product on the shelves.
Changing Wee Willy's brand packaging and logo in such a way that highlights their qualities that make it different and better than its competitors. 
Add more color to bring more attention from the viewer. Bring more attention to their simple ingredients by making text the central element of packaging. Simplifying logo, still keeping friendly aspect of boy with a hat.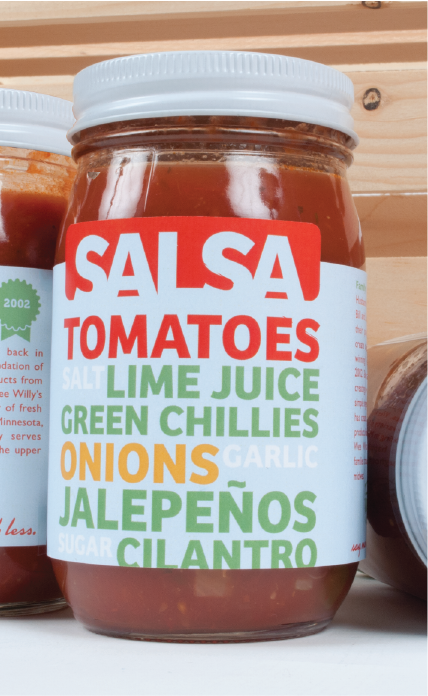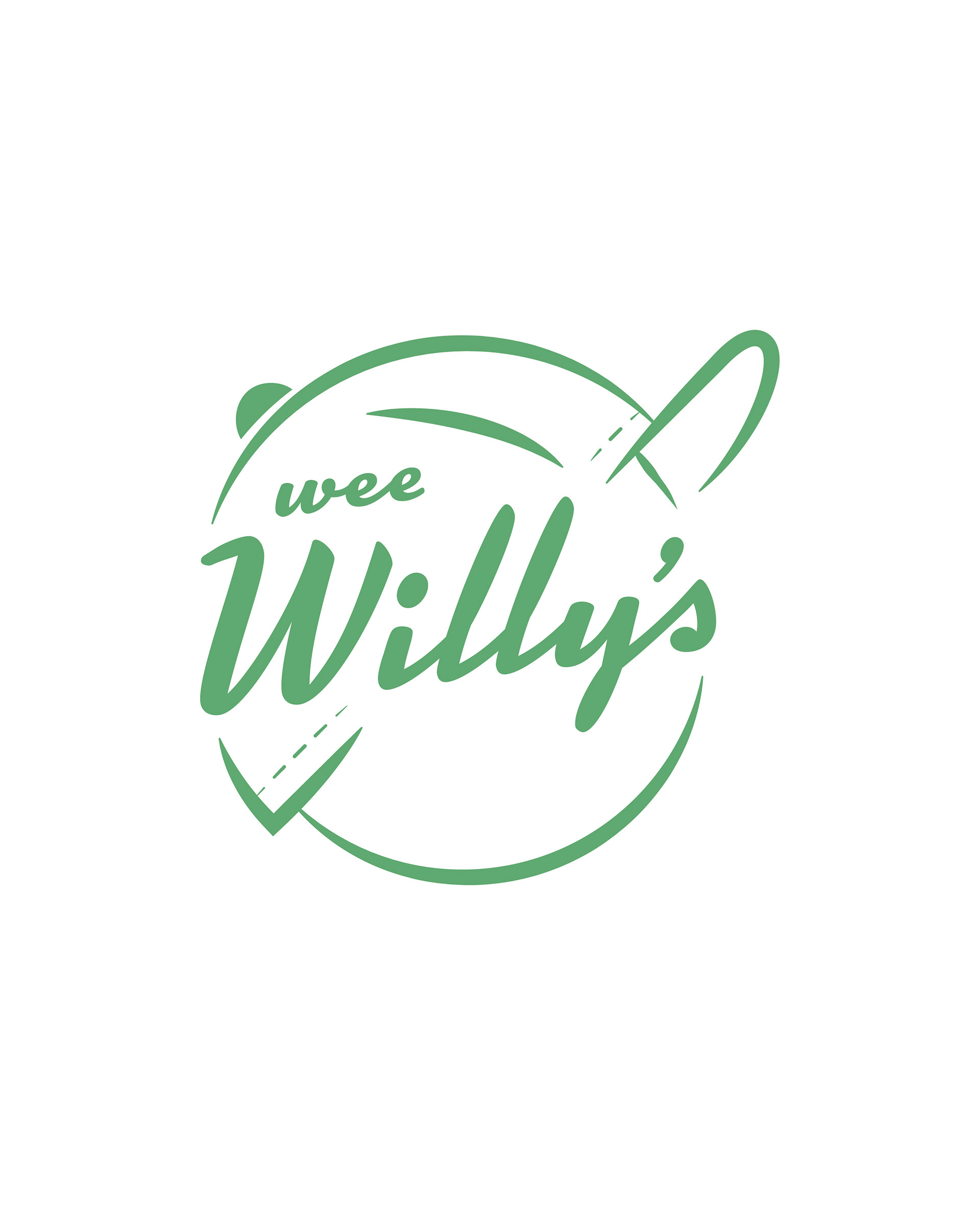 Using the ingredients of  Wee Willy's Salsa as the front of the packaging, the consumer is immediately aware of Wee Willy's focus on simple ingredients in its products. The type is organized neatly together to represent the quality of the salsa and as a family friendly product. The variety of colors also provide visual interest by complimenting one another and helping it to stand out amongst other brands.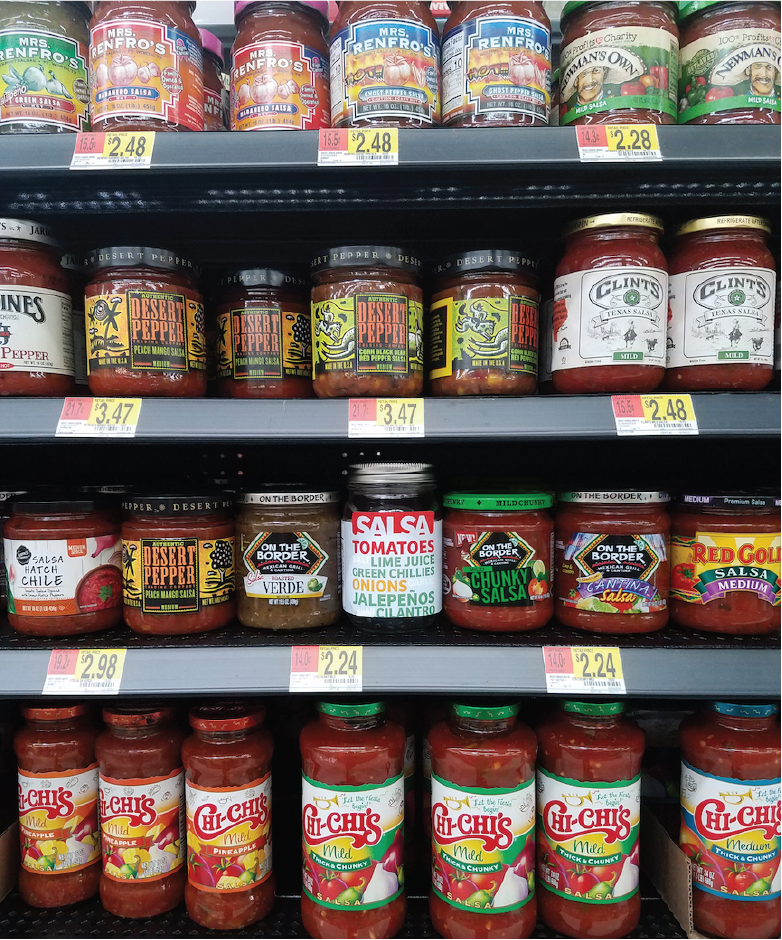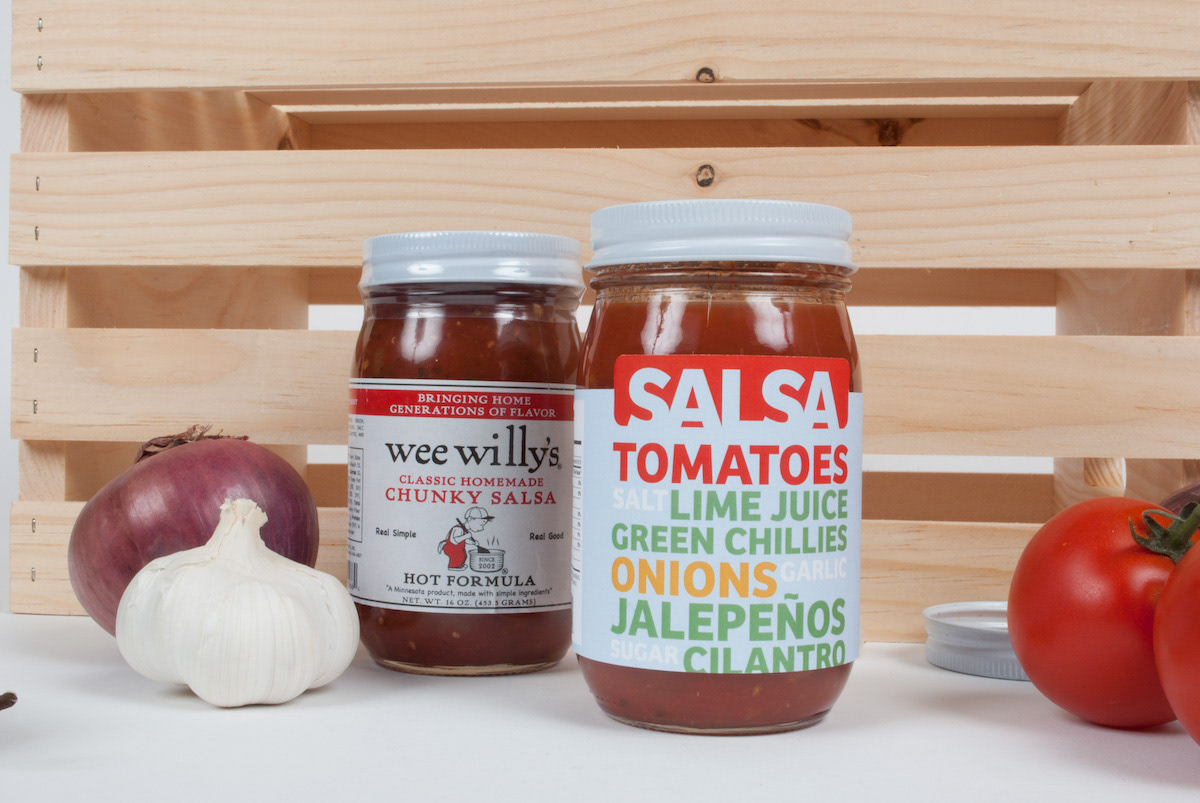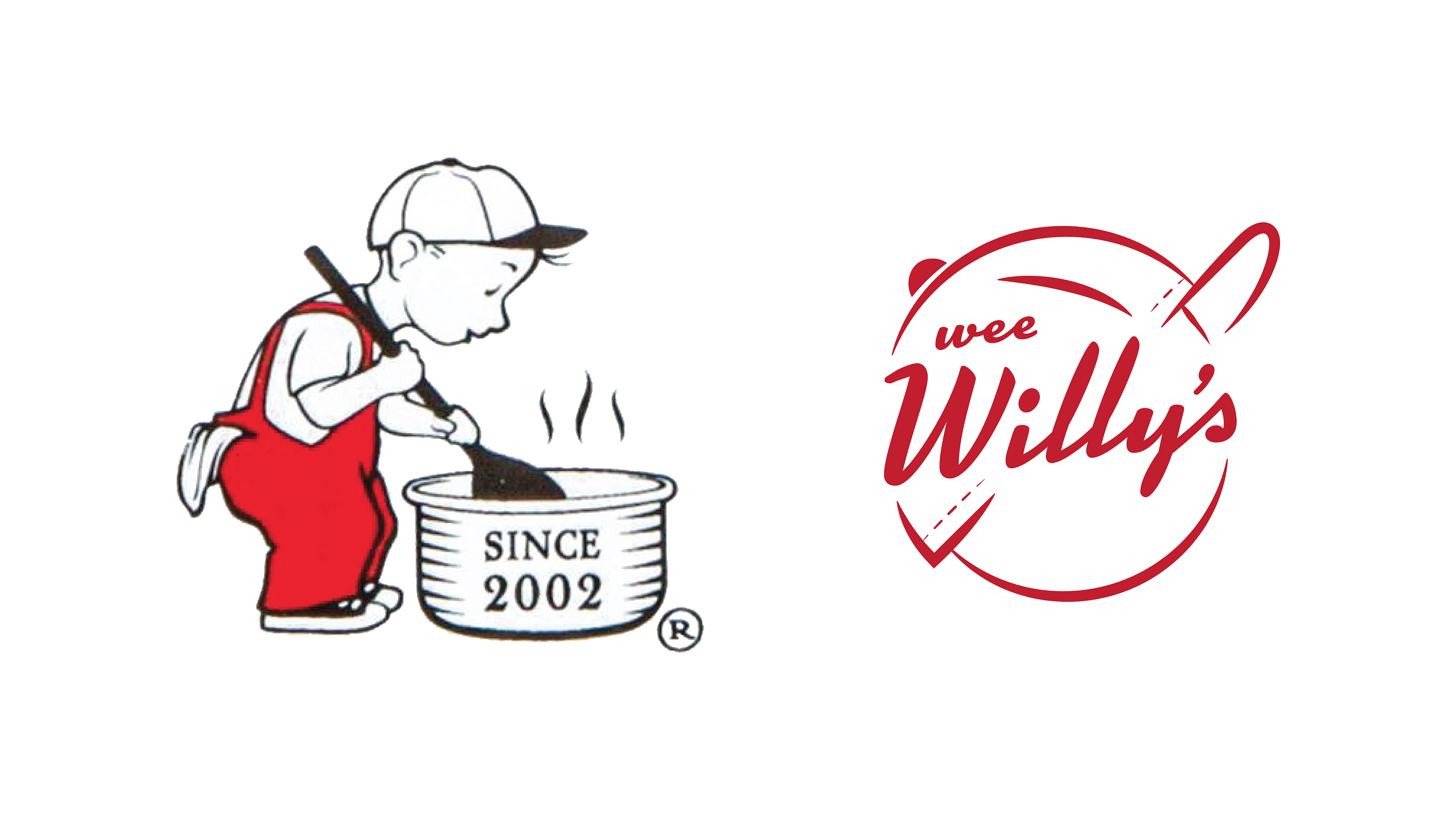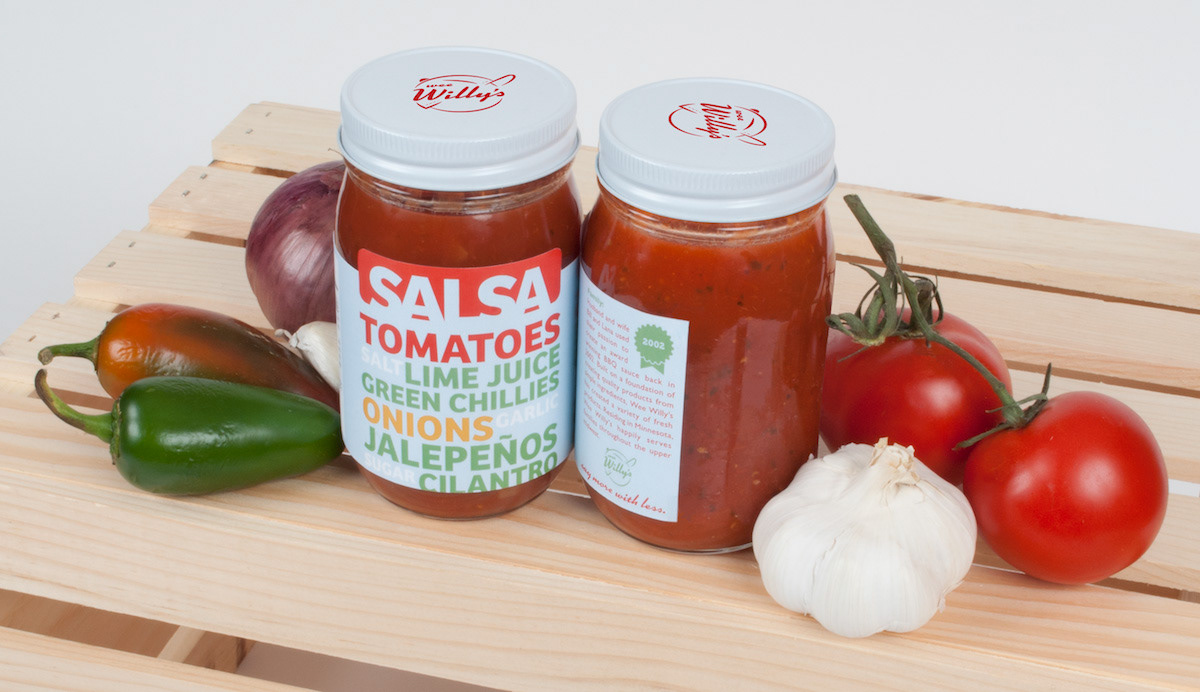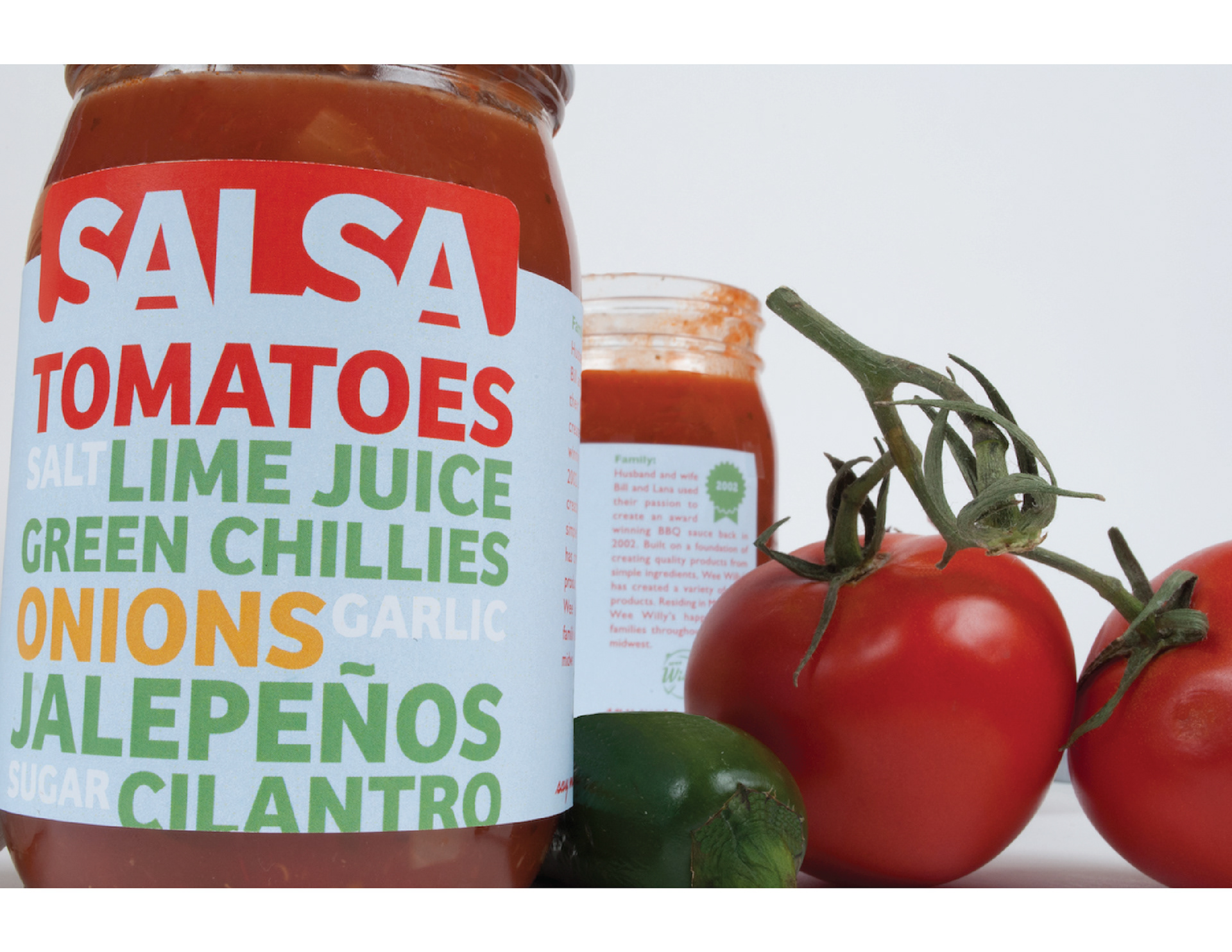 Alternative logos and labels